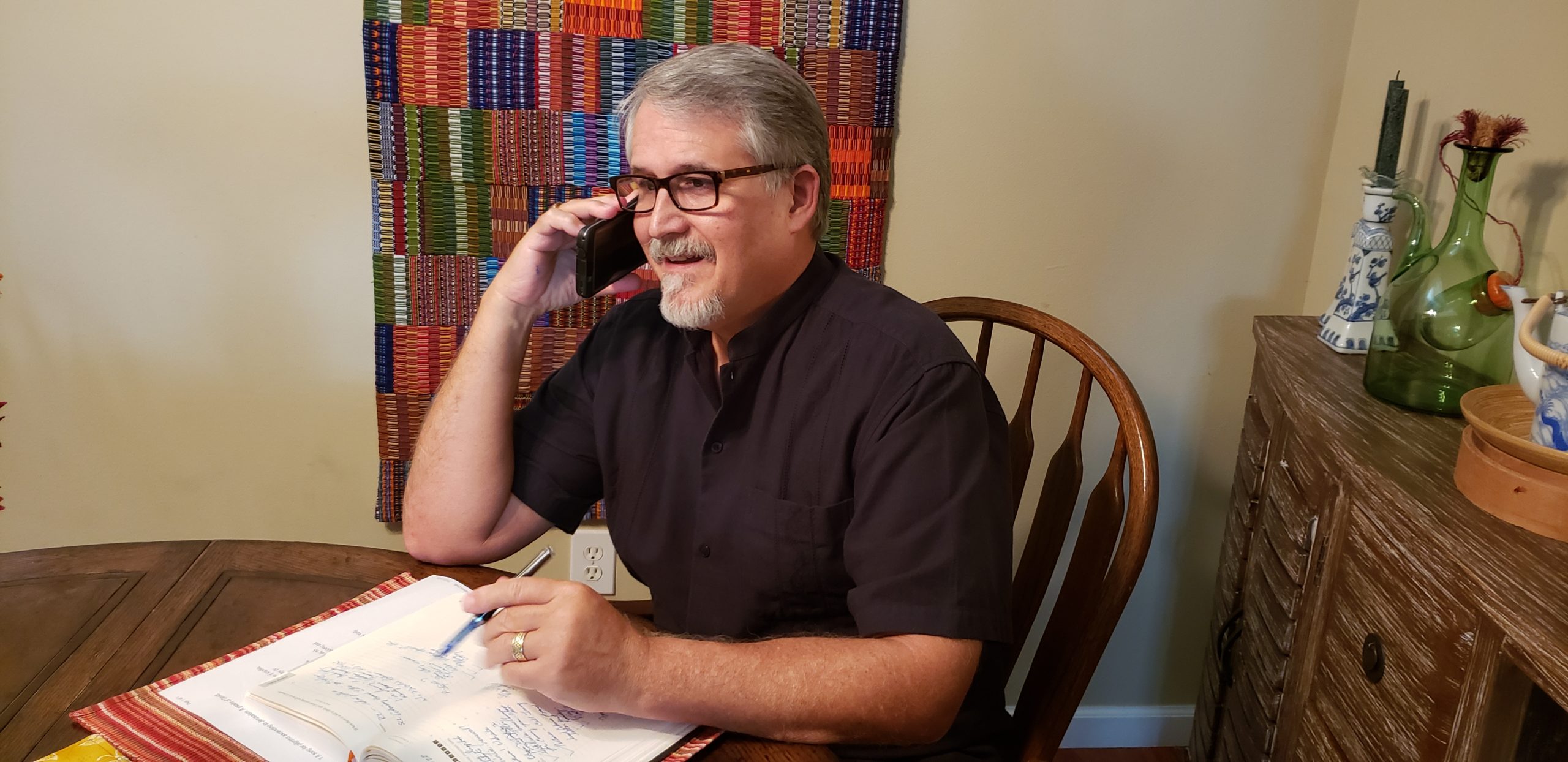 Welcome to the wonderful world of Coaching! 
The relationship between coach and client is co-creative, meaning we work together as equals in active roles. I am not a therapist (I married one of those!), although I have provided spiritual guidance for many years.  I am not wearing a consultant hat, though I have in the past. As a coach I use honed communication skills to support you as a thinking partner. Together we create more power for you to effect meaningful change and take dynamic action toward the goals you choose. You set and control our agenda. This is Synergy!
"But Wait... There's More!"
How To Get The Most From Your Coaching Session
How We Meet For a Session
Like many coaches, I prefer to meet for our sessions using the phone. This medium also works best for most clients.
You initiate each session by calling me at 904-599-5812.
(While most clients prefer to meet by phone, we can meet over Skype or Zoom if you prefer.)
If you call in for your session and it goes to voice mail, please call back after at least one minute, as I might be finishing up with another client.
Please do not leave a voice message and wait for me to call you back for a scheduled session. I might not receive your message.
After payment is received you will be given options for dates and times to meet through access to my calendar on-line. Please choose Client Session when booking. 
Sessions are 50 minutes.
Schedule Changes and Refunds
Please give our session high priority and arrange your schedule to honor our appointment. If you must reschedule, please give me 24-hour's notice. In any case, let me know as soon as you are able. I rarely reschedule no shows/no calls, nor do I offer refunds for these missed appointments.
On the rare occasion an actual emergency arises for either of us, we will reschedule that session as soon as possible.
The minimum retainer is for 30 days of service. This includes up to three (3) sessions from the time payment is received through the following 30 days. Sessions are 50 minutes. It is your responsibility to schedule your sessions.
Retainer fees are due in advance. PayPal is the preferred payment method. Invoices are sent to your email. Through PayPal you may pay securely with a credit/debit card or directly from your bank. If you pay by check, it must be received and cleared before your session.
Coaching fees may be tax deductible as a business expense. Please consult with your CPA or tax advisor. If you pay by check, you will not receive a receipt since the canceled check is proof of payment.
I look forward to our coaching relationship!
Current Retainer Rate/Fee Schedule:
❖ 1 month (3 sessions):   $450
❖ 2 months (6 sessions):  $840
❖ 3 months (9 sessions):  $1,170
❖ $250 per month for each additional family member (spouse or children under 21). This includes up to 3 sessions each month.
❖ Please Note: It is the client's responsibility to schedule up to three sessions within each 30-day period. Sessions are typically scheduled 7-10 days apart. As soon as payment is made, please go to Book a Session on this web site and use the Clients Only option. This tool is available at the bottom of every page and on the Home Page, and is accessible 24/7 for your convenience. If you have any problems scheduling please contact me.